MONOGRAPHS
Artibus Asiae Supplementum Series
Artibus Asiae Publishers have produced 54 monographs since 1937. The series Artibus Asiae Supplementum complements the journal and presents a broad range of lavishly illustrated studies.
Many titles may be ordered directly via the Online-Shop of the Museum Rietberg. The general terms and conditions can be found here.  For titles not available at the Online shop, please inquire with us. 
Monographs marked with ♦♦♦ are out of print, prices quoted here for titles not available to order through the online shop exclude shipping costs.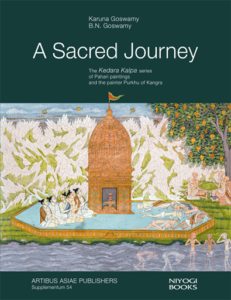 NEW: Vol. 54 (2021) Goswamy, Karuna; Goswamy, B.N.: A Sacred Journey. The 'Kedara Kalpa' Series of Pahari Paintings and the Painter Purkhu of Kangra. Order Online.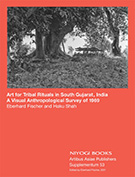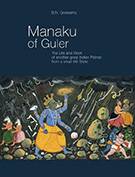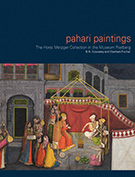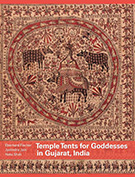 Vol. 53 (2021) Fischer, Eberhard: Shah, Haku.: Art for Tribal Rituals in South Gujarat, India. A Visual Anthropological Survey of 1969. Order Online
Vol. 52 (2017) Goswamy, B.N.: Manaku of Guler: The Life and Work of Another Great Indian Painter from a Small Hill State. Order Online
Vol. 51 (2017) Goswamy, B.N.: Fischer, Eberhard. Pahari Paintings. The Horst Metzger Collection in the Museum Rietberg. Order Online
Vol. 50 (2013) Fischer, Eberhard; Jain, Jyotindra; Shah, Haku. Temple Tents for Goddesses In Gujarat, India. Order Online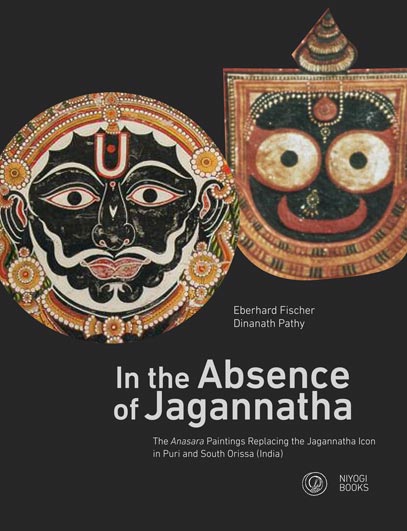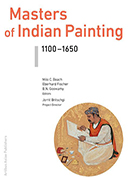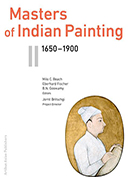 Vol. 49 (2012) Fischer, Eberhard; Pathy, Dinanath. In the Absence of Jagannatha – The Ansara Paintings Replacing the Jagannatha Icon in Puri and South Orissa Order Online
Vol. 48 1/2 (2011) Beach, Milo; Fischer, Eberhard, Goswamy, B.N., editors; Britschgi, Jorrit, project director. Masters of Indian Painting. Order Online
Vol. 47   (2006) Eberhard Fischer; Dinanath Pathy, Amorous Delight. The Amarushataka Palm Leaf Manuscript Illustrated by the Master of Sharanakula Order Online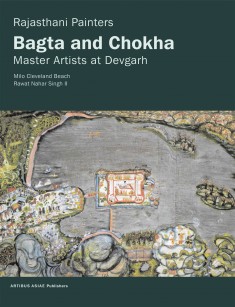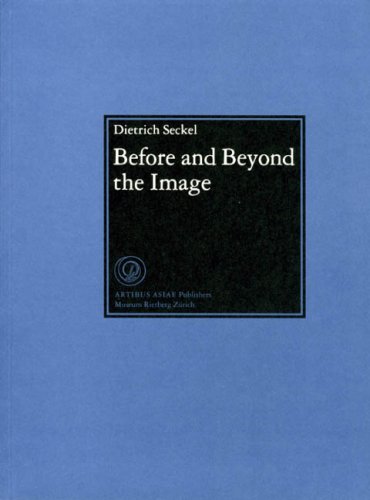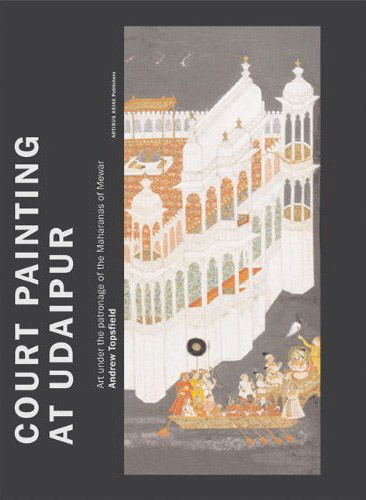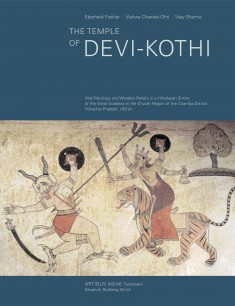 Vol. 46   (2005) Milo Beach, Bagta and Chokha: Master artists at Devgarh Order Online
Vol. 45   (2004) Dietrich Seckel, Before and Beyond the Image: Aniconic Symbolism in Buddhist Art Order Online
Vol. 44   (2002) Andrew Topsfield, Court Painting at Udaipur. Art under the Patronage of the Maharanas of Mewar Order Online
Vol. 43   (2003) Eberhard Fischer; Vishwa Chander Ohri; Vijay Sharma, The Temple of Devi-Kothi. Wall Paintings and Wooden Reliefs in a Himalayan Shrine of the Great Goddess in the Churah Region of the Chamba District, Himachal Pradesh Order Online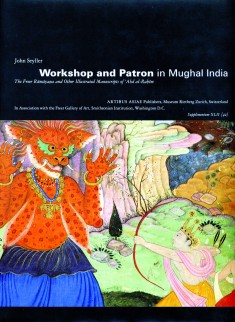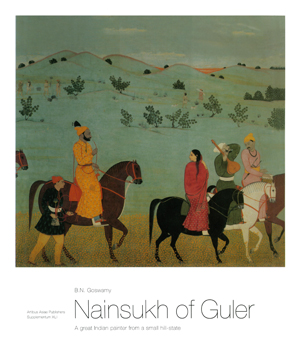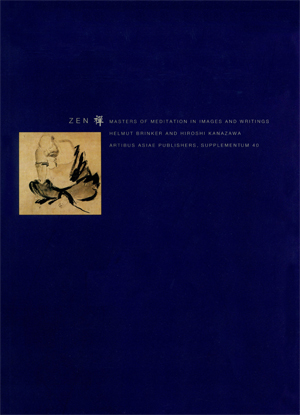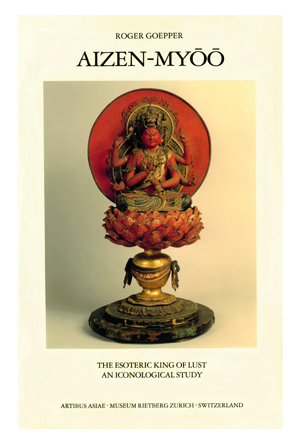 Vol. 42   (1999) John Seyller, Workshop and Patron in Mughal India. The Freer Ramayana and Other Illustrated manuscripts of Abd al-Rahim Order Online
Vol. 41   (1997) B. N. Goswamy, Nainsukh of Guler: A Great Indian Painter from a Small Hill-State (1997) ♦♦♦
Vol. 40   (1996) Helmut Brinker; Hiroshi Kanazawa; Andreas Leisinger, ZEN– Masters of Meditation in Images and Writings Order Online
Vol. 39   (1993) Roger Goepper, Aizen-Myōō: The Esoteric King of Lust: An Iconological Study Order Online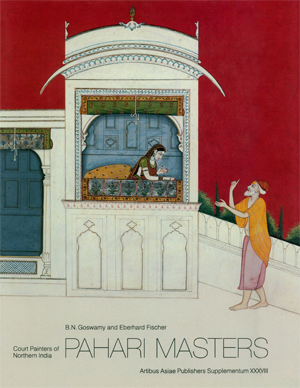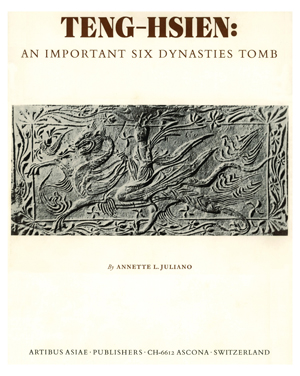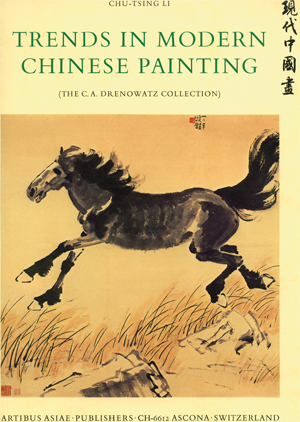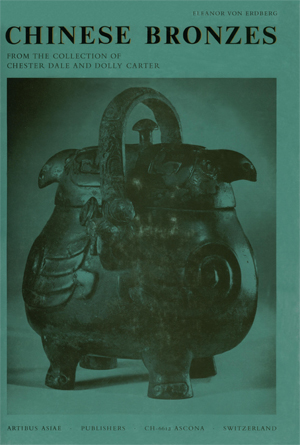 Vol. 38   (1992) B. N. Goswamy; Eberhard Fischer, Pahari Masters: Court Painters of Northern India  Reprint available, please inquire
Vol. 37   (1980) Annette L. Juliano, Teng-Hsien: An Important Six Dynasties Tomb (35 USD / 37 CHF)
Vol. 36   (1979) Chu-tsing Li, Trends in Modern Chinese Painting. The Charles A. Drenowatz Collection Order Online
Vol. 35   (1978) Eleanor von Erdberg, Chinese Bronzes: From the Collection of Chester Dale and Dolly Carter  ♦♦♦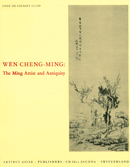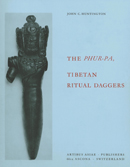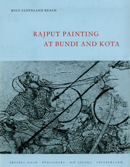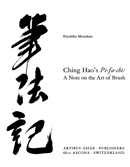 Vol. 34  (1975) Anne De Coursey Clapp, Wen Cheng-Ming: The Ming Artist and Antiquity (35 USD / 37 CHF)
Vol. 33  (1975) John C. Huntington, The Phur-Pa, Tibetan Ritual Daggers ♦♦♦
Vol. 32  (1974) Milo C. Beach, Rajput Painting at Bundi and Kota ♦♦♦
Vol. 31  (1974) Kiyohiko Munakata; Yoko H. Munakata, Ching Hao's "Pi-fa-chi": A Note on the Art of Brush ♦♦♦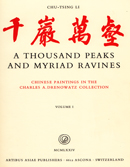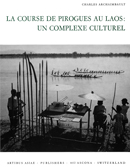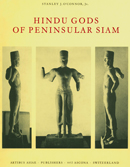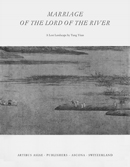 Vol. 30  (1974) Chu-Tsing Li, A Thousand Peaks and Myriad Ravines: Chinese Paintings in the Charles A. Drenowatz Collection (55 USD / 59 CHF)
Vol. 29  (1972) Charles Archaimbault; Jean Manikus, La Course de Pirogues au Laos: Un Complexe Culturel  ♦♦♦
Vol. 28  (1972) Stanley J. O'Connor, Jr., Hindu Gods of Peninsular Siam ♦♦♦
Vol. 27  (1970) Richard Barnhart, Marriage of the Lord of the River: A Lost Landscape by Tung Yüan (25 USD / 28 CHF)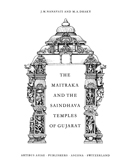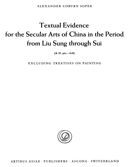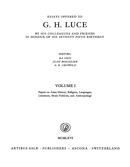 Vol. 26  (1969) J. M. Nanavati; M. A. Dhaky, The Maitraka and the Saindhava Temples of Gujarat (25 USD / 28 CHF)
Vol. 25  (1969/70) Gordon H. Luce; Bo-Hmu Ba Shin; U Tin Oo, Old Burma: Early Pagán (3 Vols) ♦♦♦
Vol. 24  (1967) Alexander Coburn Soper, Textual Evidence for the Secular Arts of China in the Period from Liu Sung through Sui (A.D. 420-618): Excluding Treatises on Painting (35 USD / 37 CHF)
Vol. 23   (1966) Ba Shin; Jean Boiseelier, A. B. Grisworld, eds., Essays Offered to G. H. Luce by His Colleagues and Friends in Honour of His Seventy-Fifth Birthday (2 Vols, 60 USD / 65 CHF)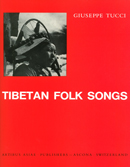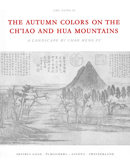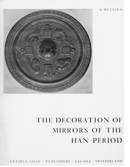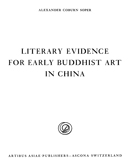 Vol. 22 (1966) Giuseppe Tucci, Tibetan Folk Songs from Gyantse and Western Tibet (25 USD / 28 CHF)
Vol. 21  (1965) Chu-Tsing Li, C. T. L., The Autumn Colors on the Ch'iao and Hua Mountains: A Landscape by Chao Meng-Fu (35 USD / 37 CHF)
Vol. 20  (1960) A. Bulling, The Decoration of Mirrors of the Han Period ♦♦♦
Vo.l 19  (1959) Alexander Coburn Soper, Literary Evidence for Early Buddhist Art in China  ♦♦♦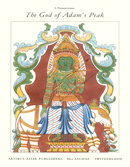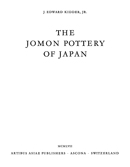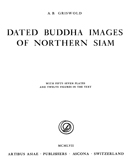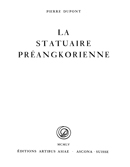 Vol. 18  (1958) S. Paranavitana, The God of Adam's Peak (25 USD / 28 CHF)
Vol. 17   (1957) J. Edward Kidder, Jr., The Jomon Pottery of Japan ♦♦♦
Vol. 16  (1957) A.B. Grisworld, Dated Buddha Images of Northern Siam  ♦♦♦
Vol. 15  (1955) Pierre Dupont, La Statuaire Préangkorienne  ♦♦♦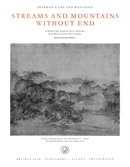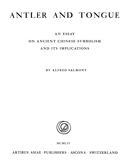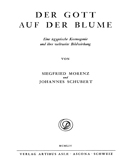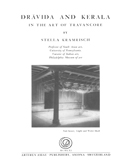 Vol. 14  (1954, revised version 1967) Sherman E. Lee; Wen Fong, Streams and Mountains without End (35 USD / 37 CHF)
Vol. 13  (1954) Alfred Salomny, Antler and Tongue: An Essay on Ancient Chinese Symbolism and Its Implications  ♦♦♦
Vol. 12  (1954) Siegfried Morenz; Johannes Schubert, Der Gott auf der Blume: Eine Ägyptische Kosmogonie und Ihre Weltweite Bildwirkung (25 USD / 28 CHF)
Vol. 11  (1953) Stella Kramrisch, Drāvida and Kerala: In the Art of Travancore  ♦♦♦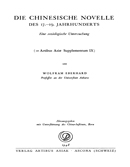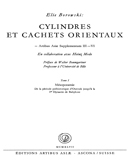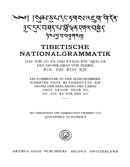 Vol. 10 (1952) Florance Waterbury, Bird Deities in China ♦♦♦
Vol. 9  (1938) Wolfram Eberhard, Die Chinesische Novelle des 17.-19. Jahrhunderts: Eine Soziologische Untersuchung ♦♦♦
Vol. 8  (1947) Ananda K. Coomaraswamy, Time and Eternity ♦♦♦
Vol. 7  (1949) Giuseppe Tucci, Tibetan folksongs from the district of Gyantse  ♦♦♦
Vols. 3–6  (1947) Elie Borowski, Cylindres et cachets orientaux conservés dans les collections suisses; contribution à l'histoire de la glyptique en Asie occidentale  ♦♦♦♦
Vol. 2   (1939) Kichiji Shimmi, Die Geschichte der Bukeherrschaft in Japan; Beiträge zum Verständnis des japanischen Lehnswesens von Kichiji Shimmi ♦♦♦
Vol. 1  (1937) Rol Pai Rdo Rje; Johannes Schubert, Tibetische Nationalgrammatik: Das Sum cu pa und Rtags kyi 'ajug pa  ♦♦♦